August 2016 Newsletter
Free Chapters of Books Now Available

We now offer free preview chapters of our most popular titles —
Crossroads Career Work Book
,
Straighten the Path
and
Created for Good Works
.  When you visit our
online store
, you can choose to download a PDF of the first chapter of each of these books. Please share this resource with your new explorers and others you know.
Help Get Vets Jobs: SC Serves Launches
SC Serves is part of
America Serves
, the nation's most comprehensive community-based coordinated network of public, private, and non-profit organizations working together to serve Veterans.
The launch was held Aug 2-3 in Charleston, S.C., where Brian Ray was invited to speak on a panel called "Best Practices: Lessons Learned For Our Public, Private and Faith-based Leaders."
He shared how Crossroads Career ministries and job clubs help people find jobs, careers, and God's calling, including veterans, transitioning military, and their families.
If you are a veteran or you helping veterans to find jobs, careers and God's calling, contact us to help us develop some new resources for veterans.
New Explorer Resources in Your Dashboard
We've updated the
Resources tab in your Career Dashboard
to align with our 7 steps. New links and downloadable PDFs are available in almost every section. Take a few minutes to check it out and send us new ones to consider for the future.
Updated Work Book and Slides Now Available
Let's Get Social!
Do you follow Crossroads Career on social media like
Facebook
,
Twitter
and
LinkedIn
? We post multiple times each week with helpful tips about the 7 steps, recent blogs and special offers.  We would love to have you join us and remind you that sharing is caring! When you share, retweet and like our posts it vastly improves the number of people who see it and, hopefully, are blessed by it.
Commenting on blog posts is another great way to impact the ministry. When people see comments on posts, they are more likely to leave their own. If you read the blog, we invite you to leave comments frequently.
Latest Blog: Students, Discover Your Best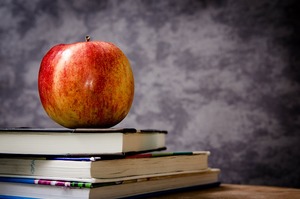 It's back-to-school time!
Do you remember when you were a teen? Did you have career and life goals? Or, were you living in the moment? Either way, were you ready for life after high school?
After a Crossroads Career workshop for adults, a father with concern in his face said:
"If I had this workshop when I was in high school,  my life would be different today!
What can I do for my boys?"
Explore and Discover Aptitude
Now is a perfect time for high school students to discover their best. Read more on the blog.

Need Help?  Have questions?  Get Support!